220885W0-XL Baby Diapers (32 PCS)
₱72800

₱728.00
Tax included.
Shipping
calculated at checkout.
---
---
---
Three segment markings for a hassle-free diaper change
Three stage re-adhesive elastic waistband on the front, n
o fear of wrong sticking
, and soft back to prevent poop from leaking out of the back, ending mother's nightmare.
Nontoxic ink printing
Printed with safe and non-toxic ink. Does not add any fluorescent agent, soft and comfortable touch.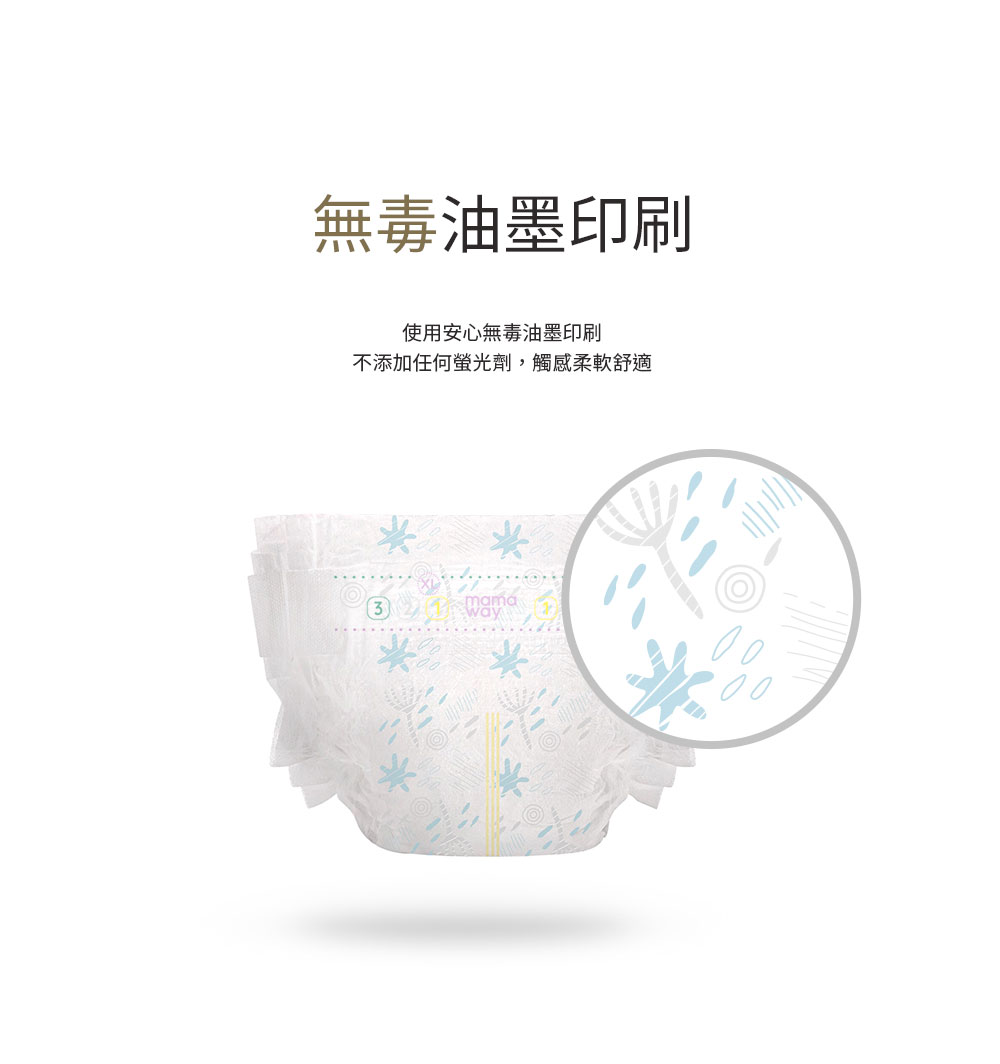 ●The water-locking surface is dry and does not seep back, reducing red buttocks
●Three-section full elastic waist, can be pasted according to the baby's body shape, making activities more convenient
●3D soft and leak-proof sides, keep dry all day long
※This is a personal hygiene product, after unpacking Unable to return
"main material" non-woven fabric, composite absorbent core, PE high-breathability film
"product type" recommended -13-20KG "
manufacturing date" please refer to the label on the outer packaging
"shelf life" 3 years
"storage method" to avoid packaging Dust or bugs will enter after opening, please store the opened packaging bags and diapers in a dry, ventilated and hygienic environment. Please keep the product away from direct sunlight, and high humidity.
"Disposal after use" Gently fold the used diapers (with the inner layer facing inward) and wrap them well, then discard them in the trash can. Do not dispose of in the toilet as it may cause blockage.
《Precautions》
●In order to avoid accidents of suffocation and strangulation of the baby's neck, please keep the plastic bag and the handle away from the baby and children.
●Please pay attention to the storage location of this product to prevent babies from swallowing or suffocating.
●Use according to the label on the product package, avoid skin contact with waist stickers, and change diapers frequently according to the baby's usage.
●In a high humidity environment, the urine wetness indicator line may change color before use, which is normal and does not affect the use of the product.
●If the product is not suitable for baby's skin, please stop using it and consult a doctor.