220407Y2 Non-Toxic 3in1 Growth Pillow
₱5,38800

₱5,388.00
Tax included.
Shipping
calculated at checkout.
---
---
Key points for choosing baby bedding
Baby pillows are prone to smell?
Therefore, breathability, water absorption, and antibacterial are the most important requirements for baby bedding. Only by using bedding that has passed the toxicity test can the baby's allergies be avoided.
Use 100% safe foam
eco-tech grade
Use non-toxic ecological technology foam technology to keep the newborn's skin breathable and comfortable, and prevent newborn skin problems 
Passed EU REACH SVHC
191 strict testing
Safe foam has passed the SGS inspection of 8 categories in total, and 191 items of toxic reactions have zero detection in all items!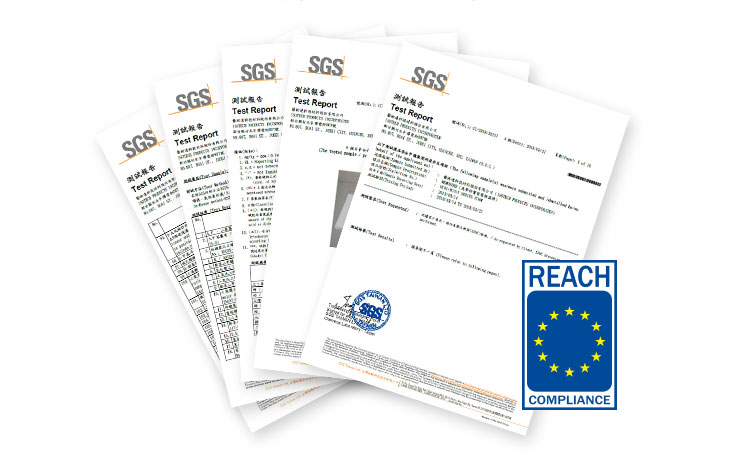 Mamaway insists on not adding
Bedding that has long-term contact with the body should not contain harmful substances
The only sweat-absorbing and breathable
When newborns are sleeping and breastfeeding, their heads are prone to perspiration and heat dissipation. Only sweat-absorbing and antibacterial bedding will prevent them from smelling.
"Water absorption" experiment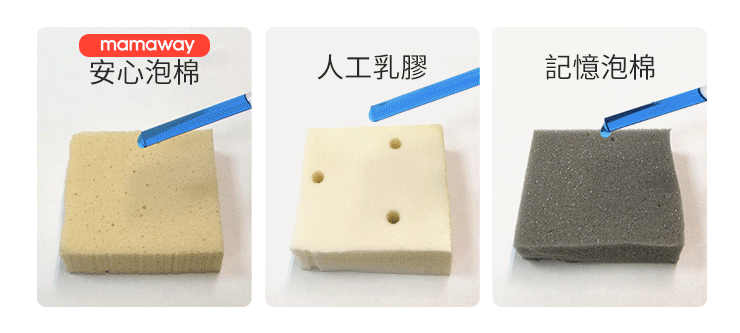 Mom feeds the safe foam to absorb sweat instantly, the surface is dry, not smelly and not sticky.
No added chemical ingredients, natural gas holes
Latex will become brittle and crumb after being used for a long time
| | | | |
| --- | --- | --- | --- |
|   | Safe Foam | artificial latex | memory foam |
| hygroscopicity | ● | Ⅹ | Ⅹ |
| air permeability | ● | Ⅹ | Ⅹ |
| temperature adaptability | ● | Ⅹ | △ |
Foaming with RO reverse osmosis pure water can adjust the body surface temperature and prolong the temperature balance, suitable for all seasons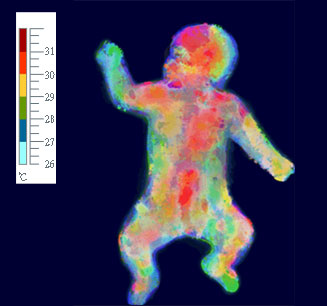 5
Antibacterial and deodorizing
Moisturizing and skin-friendly, not dry and itchy, antibacterial and soft, safe and non-toxic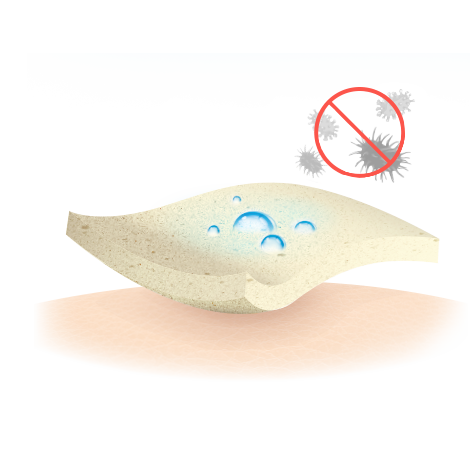 "Pillowcase" Safe Guarantee
Carefully selected Japanese CRABYARN

 
® 
chitin cotton

Anti-odor and anti-bacterial
CRABYARN

 
® 
fiber, which can effectively inhibit the growth of bacteria and has anti-odor effect

Soft and comfortable
Contains active and metabolism-promoting ingredients to care for delicate skin

Breathable and quick-drying
chitin composition provides excellent air permeability and moisture absorption and quick-drying function

Safe and environmentally friendly
100% natural materials, effective use of natural fibers, no environmental pollution
Ecological technology grade anti-allergic smart temperature adjustment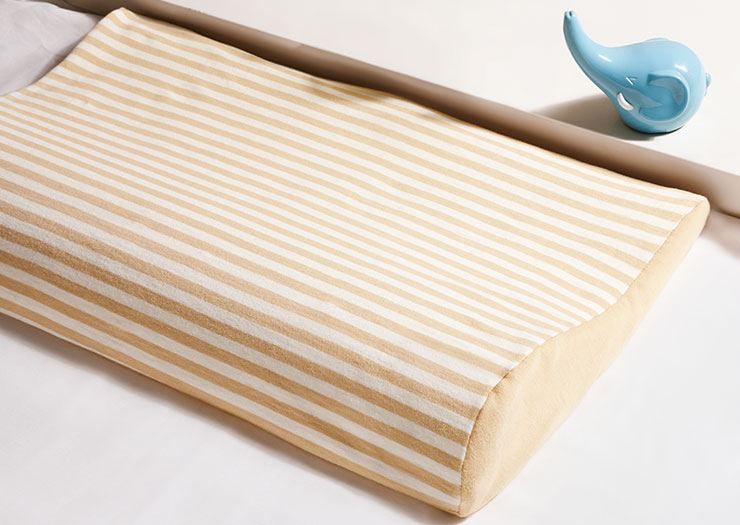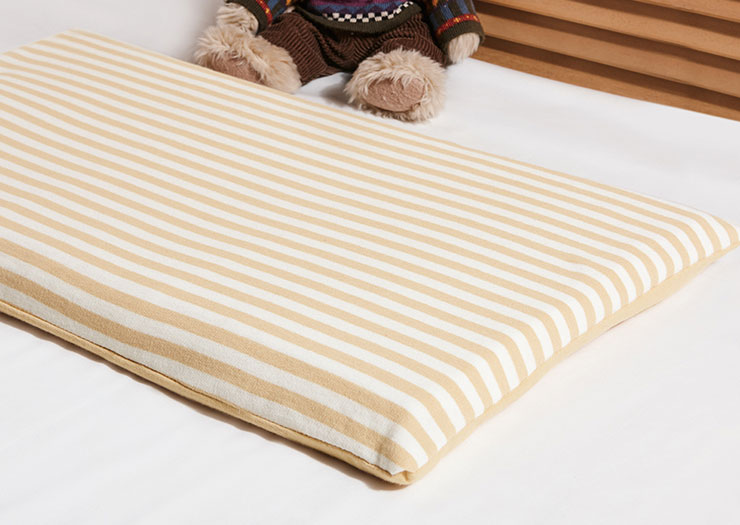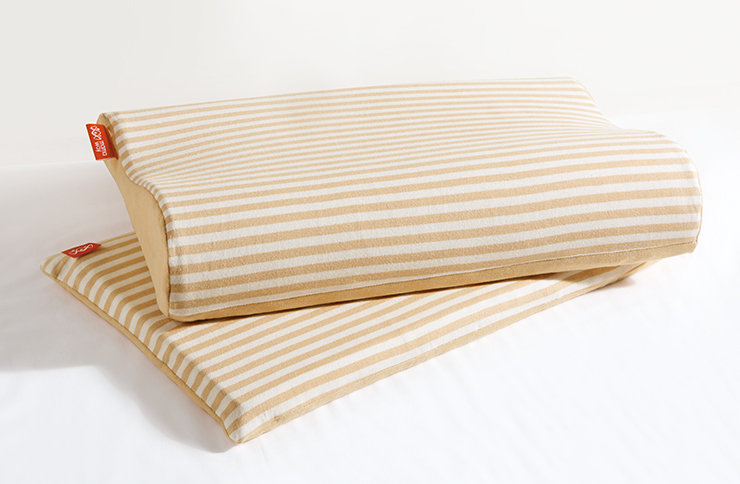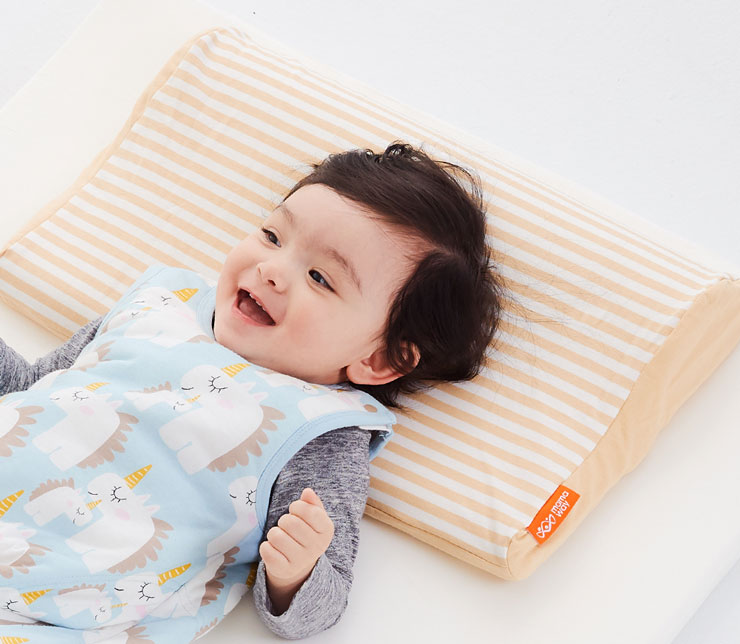 cleaning instructions
The safe foam already contains antibacterial and anti-mite formula, so it can be kept dry and clean without frequent washing or exposure.
In case of dirt, please follow the following cleaning methods:
Put it in a laundry bag on the reverse side, wash it with normal laundry procedures, and dry it in a ventilated place, not tumble dry.
In case of baby spitting up milk or other dirt, please prepare a spray gun and a dry towel, remove the pillowcase or bed cover as soon as possible, spray the dirty place with clean water, press it with a towel, repeat it several times, then spread it flat, and let it dry naturally or match The dehumidifier can be dried in the shade.
Precautions
Do not wring, soak, tug vigorously, or expose to the sun.

Do not hang it to dry in the sun, because the pure non-toxic foam has water absorption properties, so the weight will increase after absorbing water, and the product will easily break when hanging.

Due to the water content during washing, the pillow or mattress may be slightly deformed, and it can be restored after drying without affecting the use of the product.

Mattress foam is made of pure water, which is a skin-friendly technological product. Do not use alcohol, hypochlorous acid water or tap water with high chlorine content to clean it.

Since there is no anti-yellowing agent added to the product, yellowing after long-term use is a normal phenomenon and does not affect product function.
●It has antibacterial and anti-dust mite effect to prevent newborn skin problems
●Hydrophilic and breathable foam to reduce odor
●It has moisture absorption and dehumidification properties, sweating, saliva, and milk overflow, and has a good instant suction effect
● Does not contain chemical catalysts, non-irritating, non-allergic, non-toxic and safe
Pillowcases are overlapped and do not hurt the baby's skin
Newborn pillow + curved pillow, which can be adjusted according to the baby's needs at various stages
--- The first layer: newborn -Flat pillow (recommended to lie above the shoulders) (49 x 30 2.5cm)
---Second layer: Infants and young children-curved pillow (49 x 30 5.5 cm )
---Third layer: Toddlers, adults- Flat pillow + curved pillow
Two independent pillowcases, which can be used together according to needs
"Material" Pillow core: 60% COTTON 40% POLYESTER (surface cloth)
    100% POLYURETHANE (foam)
    Pillowcase: 96% COTTON 4% VISCOSE
" Size "49 (±3cm) x 30 (±3cm) x 2.5 (±0.5cm) (flat pillow)
             49
(±3cm) x 30 (±3cm) x 5.5 (±0.5cm) (arc pillow)
    49 (± 3cm) x 30 (±3cm) x 8 (±1cm) (overall)
《Contents》Pillowcase x2 / Pillow Heart x2
《Washing Advice》
Pillowcase: Hand wash at low temperature/Do not bleach/Do not tumble dry/Do not iron/Do not dry clean
pillow Heart: Do not wash/do not bleach/do not tumble dry/do not iron/do not dry clean
"Origin" Taiwan
※ The inner fabric of the three-in-one pillow is made of all-natural cotton gray cloth material. Because it is woven from pure cotton, the cloth embryo has not undergone other processing (no chlorine-based bleaching agents, no added brighteners, formaldehyde, benzene, phenol and other chemicals and azo dyes), the dark spots on the fabric when it leaves the factory are natural cotton shells, which is a normal phenomenon; and because cotton is a natural product, the color and size of each batch of cotton shells will vary.
*Tips for use:
Foam cleaning:
 

Please remove the dirt on the surface, spray it with clean water to dilute it, press it with a dry cloth or paper towel, repeat it several times, and place it flat in a cool and ventilated place to air dry, do not expose to the sun.
※Do not wash the foam pad body directly.
※Mattress foam is made of pure water, which is a skin-friendly technological product. Do not use alcohol, hypochlorous acid water or tap water with high chlorine content to clean it.
Cloth cover washing:
 

The cloth cover can be removed for general cleaning.
Yellowing:
 

There is no anti-yellowing agent added to this product. After a period of use, it is a natural phenomenon that the foam turns yellow and does not affect the performance of the product itself.
Pores:
 

The structure of the hydrophilic material is OPEN CELL, with open pores.

 

Because it is an open air hole, air can come in and out freely, so it is not stuffy or hot.

 

It is a normal phenomenon that bubble holes will naturally form at the bottom of the closed mold foaming product after high-speed stirring.